It all started with a passion for chocolate and a drive to revive the little joys of life.
For the Love of Chocolate
Chocolate Bash was founded after extensive research and trial and error. It seemed natural to to use chocolate as the star component in delicious desserts. We blended every kind of chocolate imaginable with a diverse selection of ingredients. Some of the combinations we tried were amazing, while others were bizarre and didn't live up to our expectations. We solicited public feedback on sample recipes, a practice that is still followed by Chocolate Bash today.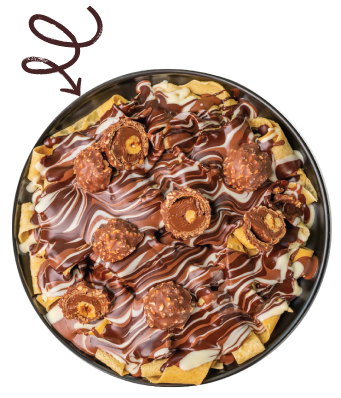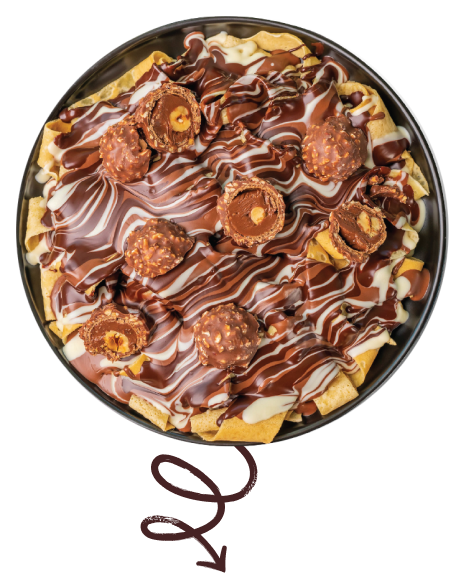 The Joy of Build Your Own
We went above and beyond to include a "Build Your Own" option. We wanted others to feel the same excitement and pride we felt when we came up with an unexpected pairing, the satisfaction of a well-balanced dish, the exploration of new flavor combinations, the excitement of a child's anticipation when the dish was served, and the pride when it hit all the right taste buds.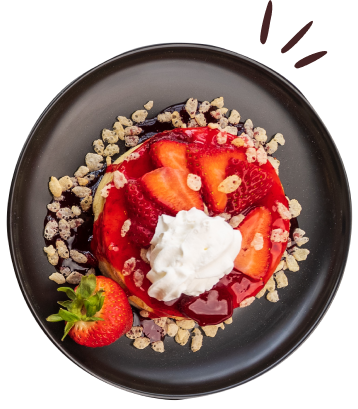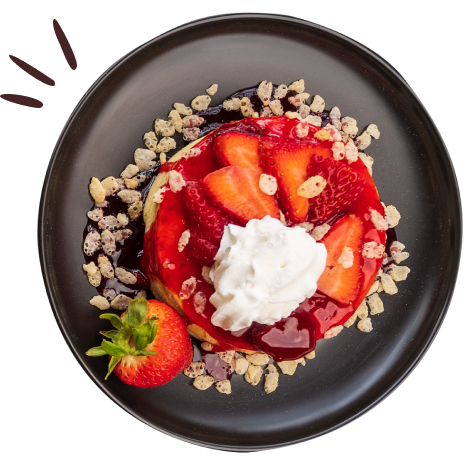 A Sensory Experience
At every Chocolate Bash store, we leave nothing hidden from our guests, from the ingredients to the places where they are prepared. With us taking care of the grunt work, our customers can sit back and enjoy the sensory feast as they make their selections, watch it being prepared and enjoy the chocolatey aroma coming out of our prep area.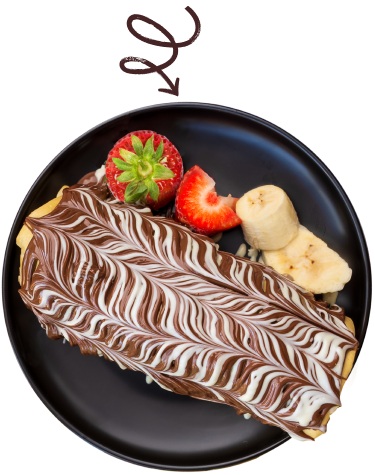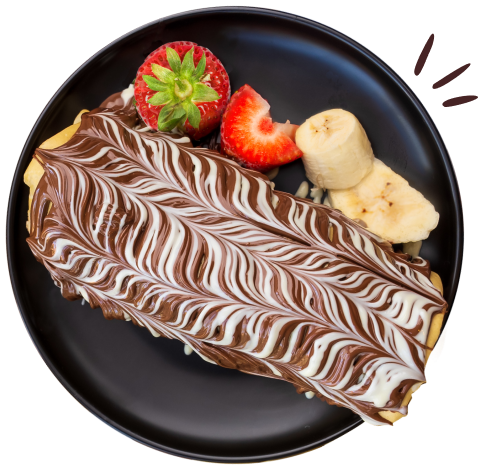 An Unstoppable Joy
We are committed to offering quality products all year round, with specialized gift options for the holidays that always sell out. We bring the joy of chocolate, throughout and well into every season. Our unique and delicious dishes and drink are the perfect way to add a touch of sweetness to any special occasion, and we are always here to provide a warm and welcoming atmosphere.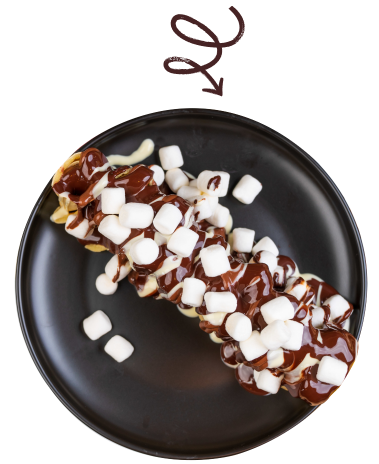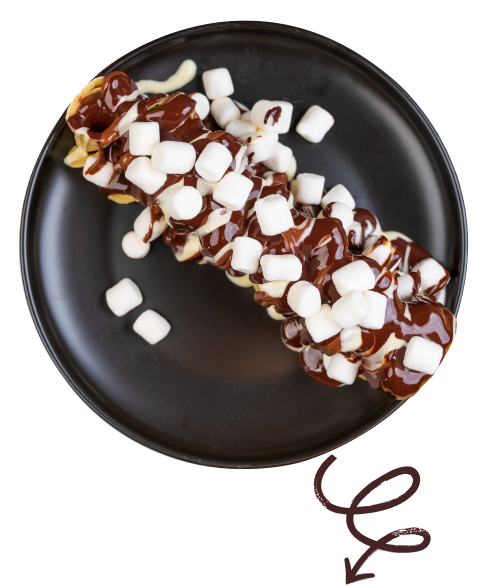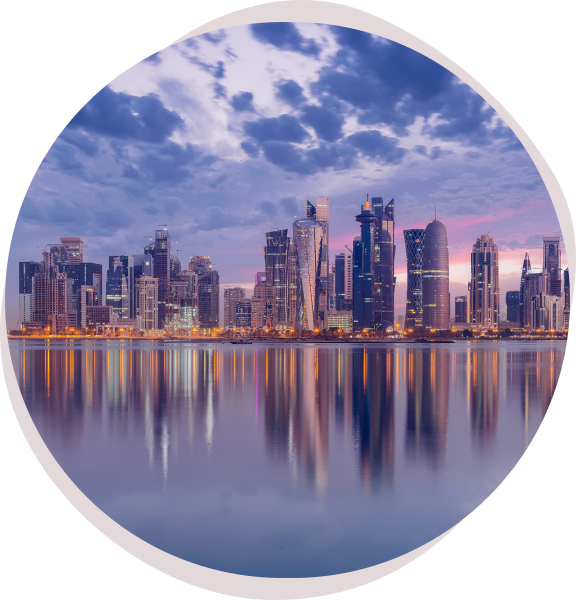 Now in Doha

to Delight Your Taste Buds

We are waiting for you to join us on our chocolate adventure that will both thrill and satisfy your senses. Rekindle the joy you had as a child when you bit into a delicious treat! Experiment with chocolate combinations on crepes, waffles, pancakes, fruits, and more.
Customer Review
"A room full of decadent, delicious chocolate. What more could you want?! 😋🍫🫕💝"
Lisa Marie Evans
"Wow this place is a game changer! best dessert I've ever had! had a brownie banana sundae with cookie butter and cream puff stick with cookie butter! was amazing!!!!!! can't wait to take my nieces and nephews here when the visit!"
Clint Raymond Williams
"I am blown away with flavor… pistachio chocolate and Belgium chocolate on cream puffs with a Cadbury's Flake baby😋 And the Chia Kara, Dallas and Iziah my 12 and 15 year olds loved it too, Unbelievable‼️ Also best chocolate covered strawberries I've ever had 🍓🍓🍓🍓🍓🍓🍫🍫🍫🍫🍫🍫❤💗❤💗❤💗❤💗❤💗 The Smith's"
Jake S.
"I recently had the pleasure of trying Chocolate Bash's to-go offerings, and let me tell you, it was an absolute delight! I ordered their famous cookie butter waffles and was blown away by the quality of the food. Even after a short car ride, the waffles were still perfectly crispy on the outside and soft and fluffy on the inside, and the cookie butter sauce was just as rich and delicious as I remembered. I can't recommend Chocolate Bash enough – if you're in the mood for some of the best waffles you'll ever have, look no further. Five stars all the way!"
Michelle Agbigay
"All I can say is Chocolate Lovers Paradise. They have an insane amount of base options Crepes, waffles, pancakes. Chocolate heaved I cannot say enough how great this spot is. If you live in Westwood you gotta check it out"
Lisa Marie Evans
"The best in waffle in Los Angeles Highly recommended for everyone who love chocolate"
Melissa Vidya Smith
"If you like crepes, pancakes, and WAFFLES, Chocolate Bash is HEAVEN!! They'll top it with anything you want, and you can choose more than one topping per step. Service was fast and excellent. The experience is totally worth the money!"
Jake S.
"A great pre-movie snack! I came in before going to the movies across the street and the host was very friendly and quick to make my order. The chocolate drizzle is fantastic and the fruit is fresh. Would definitely recommend the dark chocolate on a crepe with strawberries – it's BOMB!"
Michelle Agbigay