Franchise
with Chocolate Bash
Imagine loving your business as much as you do Chocolate.
Imagine a business that brings as much joy to you as to others! Thrive with Chocolate Bash and revive with us the happiness of life's simple pleasure.
The Chocolate Bash Adventure
Chocolate Bash offers a one-of-a-kind experience, an opportunity to indulge in a chocolate adventure that will both thrill and satisfy senses. We help others rediscover the joy they felt as children when they bit into a delicious treat! We love experimenting with chocolate flavors on crepes, waffles, pancakes, fruits, and more. With us imaginations and happiness run wild.
A Chocolate Feast
In addition to indulgent pre-set treats, we provide a Build Your Own menu option.
Whether our customers start with a crepe, waffle, pancake, or small pancake as their base, we provide a broad variety of toppings – that we constantly expand- to inspire their culinary creativity and ensure they have the most fun creating their very own dish.
Chocolate Paradise
"Fantastic! Had a chocolate crepe that was to die for as well as chocolate covered strawberries. So delicious! And a little Arabic coffee on the side….so yummy!"
Lisa McArthur Blocher
"So many fun options! But the Lotus!!!!! Amazing! Great service and great menu!"
Suzanne Meriden
"YAMMY 😋😋😋 when ever I want to treat my self I just go there."
Dima Hamdan Mithkal
"So many fun options! But the Lotus!!!!! Amazing! Great service and great menu!"
Suzanne Meriden
"Delicious! Friendly staff. Great desserts. Delicious! Can't wait to go back!"
Brian Akerson
Why Chocolate Bash?
It all started with a passion for chocolate and a drive to revive the little joys of life.
For the Love of Chocolate
Chocolate Bash was founded after extensive research and trial and error. It seemed natural to to use chocolate as the star component in delicious desserts. We blended every kind of chocolate imaginable with a diverse selection of ingredients. Some of the combinations we tried were amazing, while others were bizarre and didn't live up to our expectations. We solicited public feedback on sample recipes, a practice that is still followed by Chocolate Bash today.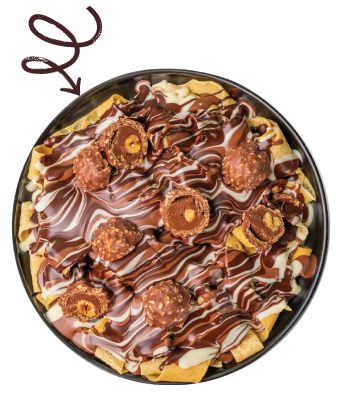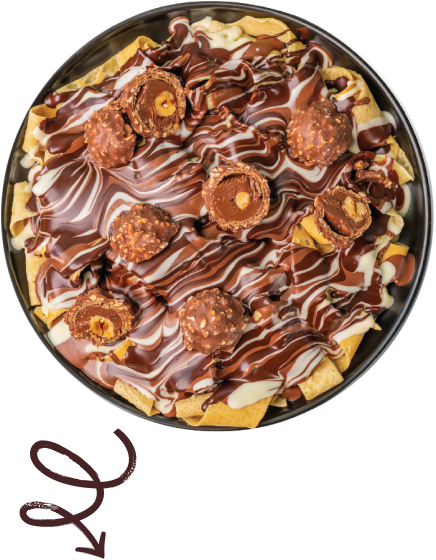 The Joy of Build Your Own
We went above and beyond to include a "Build Your Own" option. We wanted others to feel the same excitement and pride we felt when we came up with an unexpected pairing, the satisfaction of a well-balanced dish, the exploration of new flavor combinations, the excitement of a child's anticipation when the dish was served, and the pride when it hit all the right taste buds.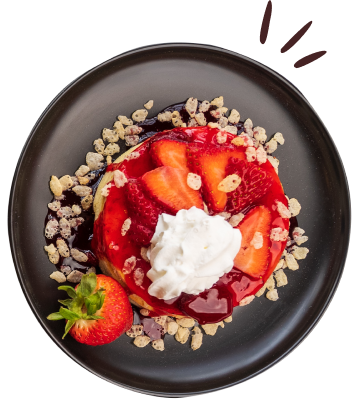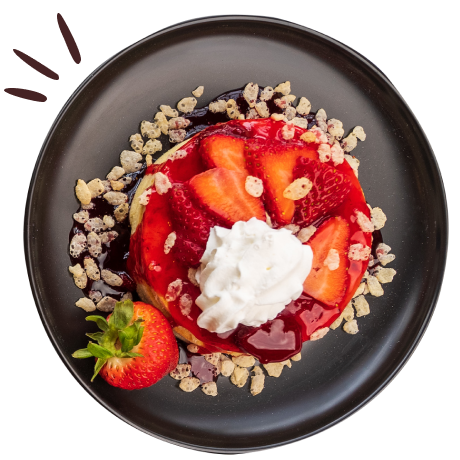 A Sensory Experience
At every Chocolate Bash store, we leave nothing hidden from our guests, from the ingredients to the places where they are prepared. With us taking care of the grunt work, our customers can sit back and enjoy the sensory feast as they make their selections, watch it being prepared and enjoy the chocolatey aroma coming out of our prep area.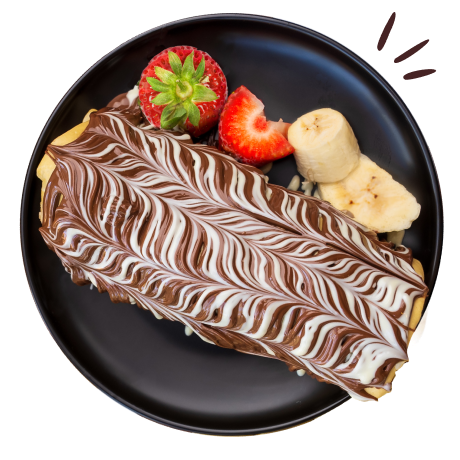 An Unstoppable Joy
We are committed to offering quality products all year round, with specialized gift options for the holidays that always sell out. We bring the joy of chocolate, throughout and well into every season. Our unique and delicious dishes and drink are the perfect way to add a touch of sweetness to any special occasion, and we are always here to provide a warm and welcoming atmosphere.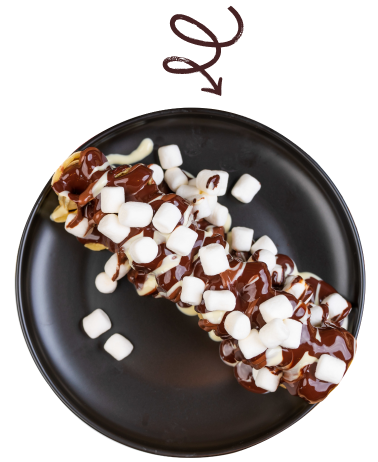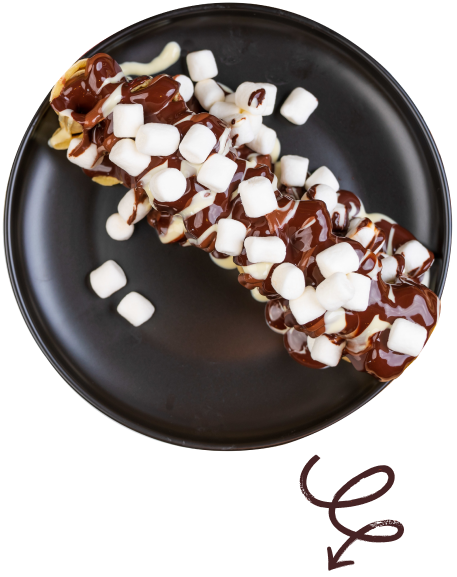 Learn How you Can Become a Chocolate Bash Franchisee
Are you ready to make the choice to become a Chocolate Bash franchisee? You can get all the information you need to make your dream a reality right now by downloading our booklet. This document will provide you with detailed steps and information about the procedure, allowing you to make an informed decision as you embark on this franchising journey. Don't wait any longer. Take the leap and join the Chocolate Bash team. Download our brochure now and start your franchise journey.
Join Us in Spreading the Love of Chocolate
Since opening our first shop in Newport Beach, California, in 2016, Chocolate Bash has swiftly gained recognition in the sweets business. The love of chocolate and the beauty of reviving the happiness of the little moments was strong. It resulted in a quick expansion across the USA and recently internationally. And we want you to share in our success! We have produced a map for you to identify your own excusive territory as we provide this right to early adopters. Select a location and come join us now!